Equity release
Attitudes to inheritance are changing as people recognise the many benefits of using property wealth to help their family and friends while they are still alive.
Many people continue to face difficult financial times. Due to the economic downturn, unforeseen events and debt, you may find yourself left with little income and in need of a boost to your finances.
If you've owned your home for a number of years it's likely you've built up equity in it. You could release this wealth in the form of a tax-free lump sum, without having to move. The money is yours to spend on whatever you choose, including using some of the funds to help the family buy their first home.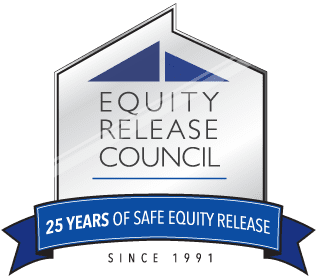 Others are using the cash to purchase a new home, thus avoiding the affordability issues typically faced by older borrowers.
Product innovations and rising property values are making equity release an increasingly attractive option to the older generations. But the market is complex and constantly evolving,
The facts about unlocking the cash in your home…
To qualify you must be aged between 55 and 95, and own a property worth at least £60,000
You can spend the tax-free cash as you wish
The most popular form of equity release plan is a Lifetime Mortgager, but we also arrange Home Reversion Plans.
Like a traditional mortgage, a lifetime mortgage is secured against your home
With a lifetime mortgage your home remains entirely your own
You will never owe more than the value of your home with Equity Release Council approved plans
You can guarantee an inheritance with some plans
Equity release will reduce the value of your estate and may affect your entitlement to means-tested benefits
Releasing cash from your home could help you wave goodbye to your financial hurdles.
You can spend the money in any way you wish but popular uses include:
Making home and garden improvements
Paying off an outstanding mortgage
Clearing existing debt e.g. credit cards or loan
Remember
Equity release will reduce the value of your estate and may affect your entitlement to means tested benefits
You should think carefully before securing a loan against your property.
What is a lifetime mortgage.
If you're a homeowner, you've probably seen the value in your home increase over time. Equity release allows you to tap into some of this value and release a cash sum.
You must be aged 55 or over, have a property worth at least £75,000 and be able to release a minimum of £15,000.
You will have little or no mortgage outstanding. You must use the amount released to pay off any existing outstanding mortgage.
You retain legal ownership of your home.
You can safeguard a percentage of your home's value with our inheritance guarantee.
You're protected with our no negative equity guarantee, so you, or your estate, will never pay back more than you receive from the eventual sale of your home, provided it is sold for the best price reasonably obtainable.
Things to think about
There are no monthly repayments. Instead, interest is added to the loan and to any interest previously added each year. The loan and interest are repaid in full, usually from the sale of your home, when you die or go into long-term care, subject to our terms and conditions.
Releasing equity from your home is a lifetime commitment.
It will reduce the amount of inheritance you can leave.
Releasing equity can affect your tax position and eligibility for welfare benefits.
Equity release isn't suitable if you have savings you could use instead, or would prefer to sell all, or part of your home, or downsize.
We'll only sell you equity release direct after you've been advised by one of our carefully selected advisers. The adviser isn't employed by us, but can only advise on our equity release products. You'll also need to seek advice from an independent solicitor.
This is a lifetime mortgage. To understand the features and risks, ask for a personalised illustration.